Change Your Mind, Change Your Life.
Dwayne Cookson
Personal Trainer
Voted Best Personal Trainer 2006, 2010, 2011, 2015, 2016, 2018 & 2019 Out Smart Readers Choice Awards. 
My Name Is Dwayne Cookson.
I have been in the fitness world since 1990. In 2005-2006, I obtained four national certifications from the Cooper Institute in Dallas, Texas. By completing the required continuing education classes annually, I've kept my all my certifications current. I provide personal training in Houston, TX. I am in my 50's with a client age range from 30s to 70s. I've worked with women and men with various goals, medical conditions, and rehab. How can I help?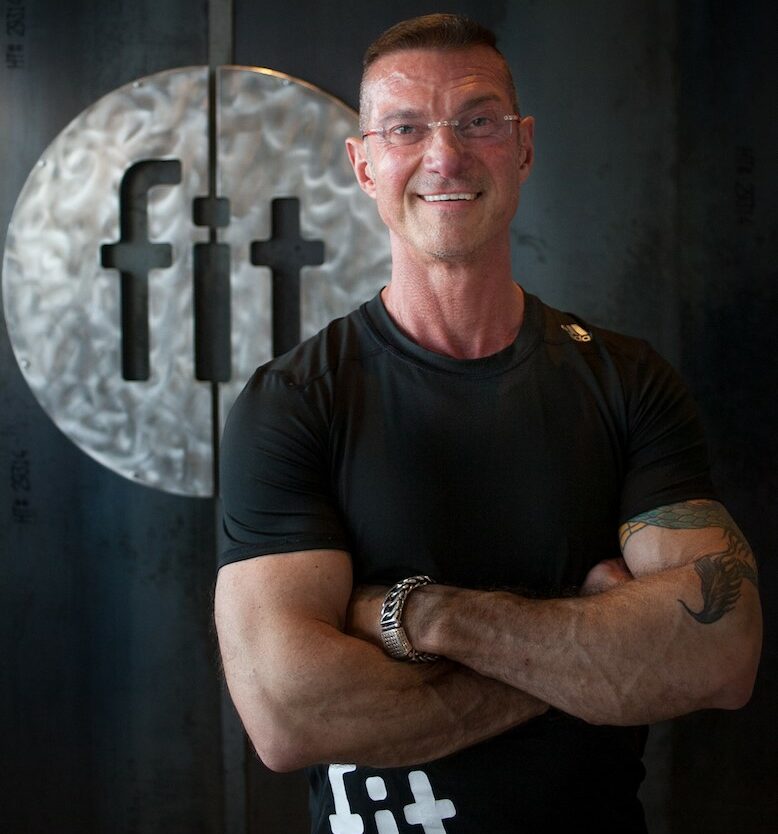 Scientists Know
It's usually more dangerous to not stay active, no matter how old you are. And you don't need to buy special clothes or belong to a gym to become more physical.
Reasons To Exercise
Lack of physical activity and not eating the right foods, taken together, are the second greatest inherent cause of death in the United States. 
Regular exercise can halt or put off some diseases like cancer, heart disease, or diabetes. It can also perk up your mood and can be a direct result along with helping depression.
Being active can help people stay independent and able to keep doing things like getting around or dressing themselves as they get older.
The Right Assortment
Get at least 30 minutes of activity that makes you breathe harder on most or all days of the week. That's called "endurance activity", because it builds your energy or "staying power". You don't have to be active for 30 minutes all at once. Ten minutes of endurance activity at a time is fine. Just make sure those 10-minute sessions add up to a total of 30 minutes most days.
Level Of Effort
If you can talk while exercising without any trouble at all, you're not working hard enough. If you can't talk at all, it's way too hard.
Balance & Stretching
Every now and then walk heel-to-toe. When you walk this way, the toes of the foot in back should almost touch the heel of the foot in front. Stretching can help keep you flexible and will be able to move more freely. Stretch when your muscles have warmed up. Never stretch so far that it hurts.
Use Your Muscles
Keep using your muscles. When muscles aren't used, they waste away at any age. How important is it to have "enough" muscle? Very! Muscles step-up your metabolism, allowing you to burn off more calories during the day when your body is at rest. Using your muscles may also make your bones stronger, too.
Dwayne Cookson, Nutrition Coach on Channel 11 News, Houston, TX
"I came to Dwayne a few years ago at the recommendation of my primary care physician because my blood sugar, cholesterol and other health indicators were headed in the wrong direction. In addition to working out with me, he's given me advice on diet and lifestyle changes that have turned things around. My doctor and I are very pleased with the results."
"What do you need in a trainer? And, does Dwayne Cookson deliver? You need someone who: focuses on you - check; tailors a training program for you - check; pays attention to you during the session - check; is smart - check; is fun - check. Whether your goal is weight loss, or muscle gain, or core strength, or some other measure, Dwayne Cookson is the trainer for you."
"We have been working for many years with Dwayne as our trainer. He is thoroughly professional, very knowledgeable about all aspects of his craft, and really good at tailoring routines to current goals, to any medical issues, or simply to your energy level on a given day. And as important as safe and efficacious exercise routines are, if you are to stick with any program it needs to stay fresh and be enjoyable."
Hours
Mon-Thurs: 5am-730pm
Fri: 5am-630
Sat: 7am-230pm
Sun: Rest Day